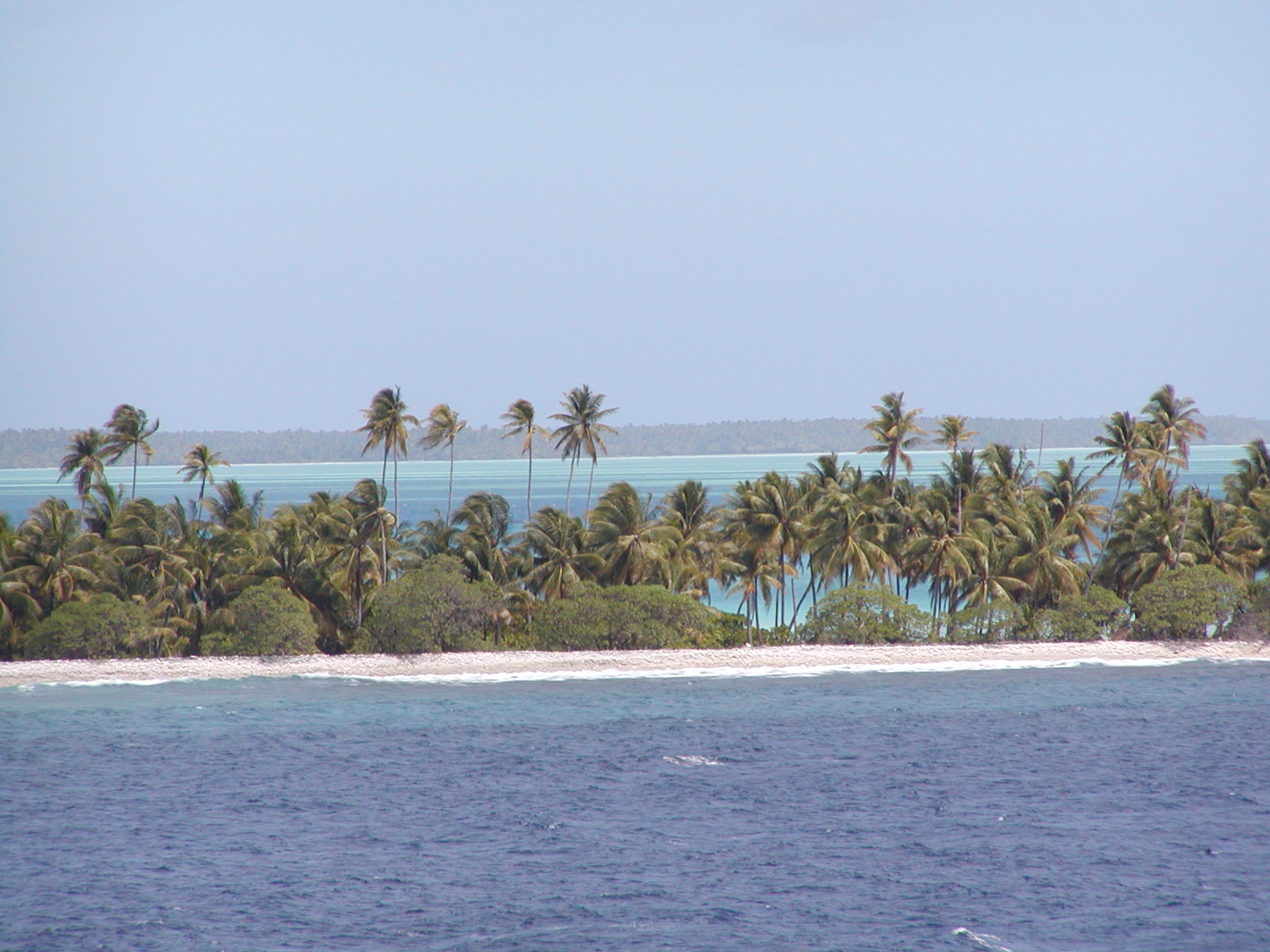 Our Fanning Island cruise was amazing! I have never before been so far from home in such a remote location, and I will not soon forget it. The seas were rough when we took our cruise ship from Hawaii down to Fanning Island, being at the back of the boat was NOT a good idea! But other than feeling a little sea sick from all the rocking, I still would do it again in a heart beat. It would be perfect for a Hawaii honeymoon vacation.
Fanning Island is a very small, remote circular island in the Republic of Kiribati; it is also known as Tabuaeran or Fanning Atoll. Once our ship approached the island we set anchor and hand to take smaller boats to tender to the island. It was pretty exciting as the sea was still quite choppy. Everyone in the front even got soaked! But it was still fun!
After we made it to the island, we started to explore the little island. It was like something out of a dream, and I still can't believe that people live there! I have heard that with the rising seas, Fanning Island is in danger of extinction, which is very sad indeed.
The people rely on the cruise ship's visits as the tourists by souvenirs which is their main source of revenue. We bought quite a few little items to bring home, the craftsmanship is amazing.
We even stood in line to get our passport stamped with the Kiribati seal, because of course how often are you going to be going there?!
After that we enjoyed a very delicious drink out of a pineapple and watched people play and swim in the beautiful crystal blue water. They even had a waiter who would take orders and drinks out to people in the water, I've never seen that before!
There wasn't much to do on the island after that, it is very small, but so serene and beautiful that I highly recommend it to anyone interested in going. The picture in the header of this website is actually of our cruise ship as it waited for us next to Fanning Island.
If you are interested in taking a Fanning Island cruise, visit
.
You won't be disappointed by this trip, Tabaueran means heavenly footprint, and that fits perfectly with the beauty and tranquility of this island. There may not be a TON to do there, but what is offered is well worth the trip.