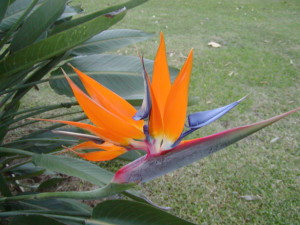 The best time to travel to Hawaii, believe it or not, is not during the summer months when the islands are crowded with families off for summer break – once you arrive it will seem like everyone decided on a Hawaiian vacation. Instead, look at traveling between mid-April to mid-June as well as in the fall from September to early December. There often package deals and significant hotel savings to be had. Even if you find some great deals for the summer keep in mind that it being busier will mean that prices are higher on other things, it often won't be worth the savings in the end because you will have to deal with the heat and too many crowds.
Although hurricanes are rare, if you want to avoid them you should know that they can occur between June through November. The dry season is April through October, the rainy season is November through March, although 'rain' in Hawaii is not your typical rain and it often is raining on one side of the island and dry on the other and it usually is quite pleasant anyway, one shouldn't avoid any season in Hawaii due to rain.
The locals will tell you the perfect weather months are April, May, September and October. From experience I can say that November was very pleasant. Some events to avoid include the Honolulu Marathon (2nd Sunday in December), the National Football League (check for dates), Merrie Monarch Hula Festival (located on the Big Island one week after Easter) and PGA Tour events in January.
Once you pick your month the next step is to find a great deal on air/hotel and car rental deals. While traveling on a whim can be fun, it is best to plan and book in advance for the best deals, at least 21 days prior to leaving. For some great information on where to stay in Hawaii visit my other articles:
Hawaii Island Retreat at Ahu Pohaku Hoomaluhia
So aim for April, May, September and October (respectfully November through January also great months from experience), and pick which island you want to stay on. Island hopping is easy and highly recommended as well if you wish to explore more than one location. Consider leaving from a West Coast city for great airfare deals, be flexible and keep your eyes open for deals during these months especially.