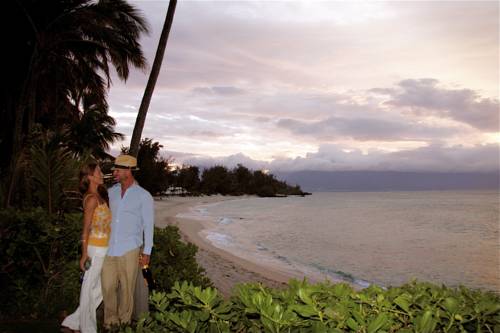 The best hotel in Hawaii is Paia Inn Hotel
. Located on the island of Maui, this oceanfront location has private beach access and hi-tech amenities including free Wi-fi, an iPod dock and 42-inch flat panel HDTVs. It offers free breakfast and parking, which will save you a lot, and the breakfasts are delicious and offer complimentary coffee.
Each room features leather sofas, shell chandeliers as well as original artwork making each room unique. There are nine rooms in each of the two-story properties and they are centered around a large living room. The comfortable beds are ready to pamper you with 500 thread count sheets, which you'll enjoy snuggling into while you listen to the sounds of the ocean right outside your window.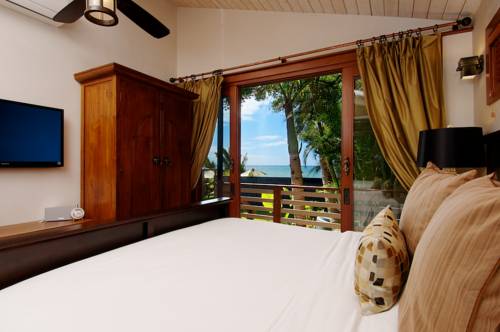 The travertine bathrooms are impeccable and the rooms feature bamboo hardwood floors, the rooms are meticulously clean and chic. Aside from this hotel not being your typical long-hall way stuffy hotel, it features a private beach that you will fall in love with. There is beach gear available for guests use from chairs, snorkels and more and you'll really enjoy the fact that you have it to yourself.
This may not be one of the least expensive places to stay, but it will be one of the more memorable ones that you will surely want to visit again. The friendly staff make you feel at home at this Inn and offer their guests everything they need, from a wonderful breakfast to a quiet place to wind down at the end of the day on the patio.
The Paia Inn Hotel is located five minutes from Zack Howard's famous surf school and the links at the Maui Country Club. Kanaha Pond State Wildlife Sanctuary is only 15 minutes away as well as Kahului Airport. Once you arrive you'll feel like you left civilization and are now nestled in a hidden paradise their for only you.
A great place to honeymoon, you'll enjoy being the heart of city, while still feeling that you are on your own private island when you wander out onto the beach which is often completely vacant of people.
There are many island to visit in Hawaii, and other hotels on each island with their own charm, but if you are traveling to Maui, Paia Inn Hotel is highly recommended at being the best hotel on the island. With a friendly staff and impeccable location, you'll definitely want to visit here and perhaps make it the only place you stay when you visit the beautiful island of Maui.

Click Here for Reservations